You can use a safe connection via email: consulting@ramusiol.com. The connections of our providers are encrypted.
If you like, you can use the contact form on our German site. 
Don't hesitate to send scans of all relevant paper documents, emails, digital data to get a comprehensive offer and the first indication, how to proceed. Contacting us can never cause any obligation. By this you can also avoid your case to be delayed by further inquiries. You can also deposit documents in the cloud for us or just ask for a personal data space for an easy upload.
As soon as possible we will check our documents and set up a detailed offer how to solve your case, including the basic strategy, experience from other cases, risks and necessary steps.
You can then decide to order a first expertise on all legal questions you want to get a well founded answer for.
We can support you everywhere in Europe for negotiations or legal / business investigations and at all regional courts in Germany 
With our experience we use all relevant databases to verify and evaluate your business partner or opponent
Our goal is to reach the best results on the most efficient way. for that we start with a closer investigation to set up the best strategy for your case
video conferences can avoid misunderstandings and provide a fast way for necessary explanations and  coordination of the best strategy. Our connection via glass fiber provides best video and acoustic quality
email: consulting@ramusiol.com
phone    +49 (0) 4154 9 8888 53
fax   +49 (0) 4154  9 8888 54
phone +49 (0) 911     960 1919
fax    +49 (0)  911    960 1920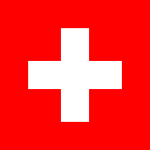 You can contact us or our experienced colleagues in Zuerich for any question concerning business in Switzerland directly:

Willimann & Donghi, Lawyers
Universitätstrasse 65
CH-8006 Zürich, Schweiz
T +41 (0)44 269 64 00
F +41 (0)44 269 64 10
info@wdlaw.ch